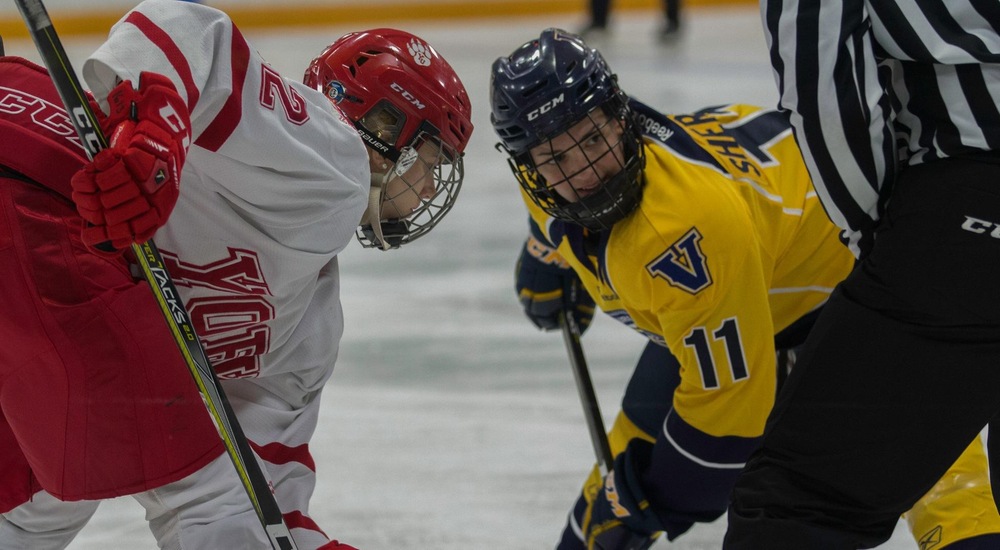 The Voyageurs were back in action just twenty four hours after playing the Queen's Gaels this Saturday against a ready-for-action Ridgebacks women's hockey team.
The Voyageurs were looking to bounce back after a tough loss against the Gaels as they were in hopes to end this weekend with both an early win into the regular season and as well finish the weekend with at least one win.
The win that the Voyageurs were chasing was achieved in such success as they put themselves into the win column against the Ridgebacks.
The first period started with no scoring action and just one penalty awarded going to Alex Frigon of the Ridgebacks for tripping. Shots at the end of the first were 15 for the Voyageurs and 6 for the Ridgebacks.
The second period held all of the scoring action for the Voyageurs as
Megan Arnott
scored her first ever OUA goal assisted by rookie
Gabby Jex
and
Taylor Weber
thirteen minutes into the second.
The second and the winning goal was scored in the dying seconds of the second period as
Myla McCormick
wasn't quite finished with the period and decided to pot one with twelve seconds left. The second goal was assisted by
Morgan McCann
.
The Ridgebacks offensive life showed some signs in the third period as Kassidy Nauboris took advantage of a Voyageurs penalty kill, ending
Karen Collins
' shutout opportunity and cutting the Vees lead in half. Kassidy Nauboris's goal was assisted by Nicole Zabel and Chelsea Ball.
The Voyageurs end the weekend with a 1-1 record keeping them .500 coming into a full homecoming weekend
October 20th and 21st
against Ryerson and Toronto.
Sam Brooks