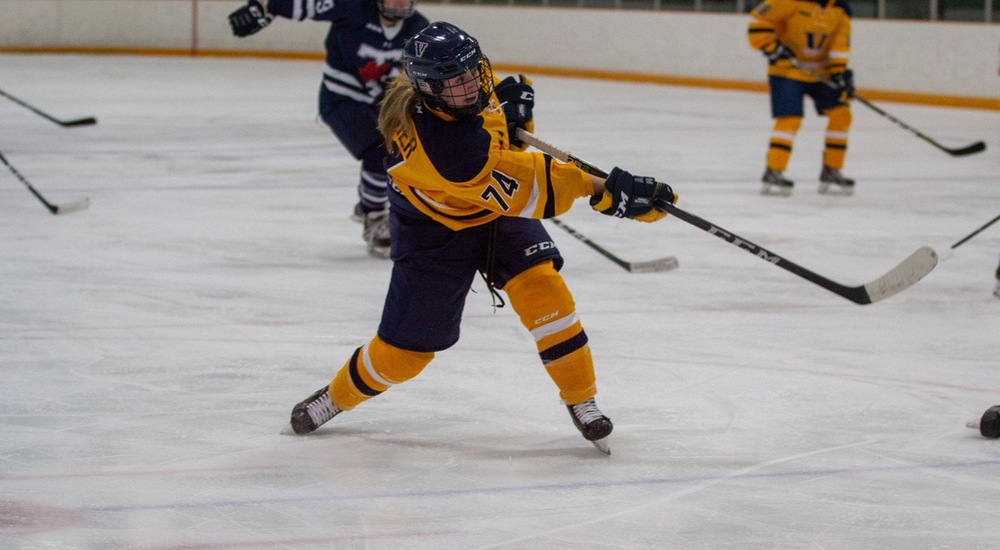 The Laurentian Womens hockey team traveled to Guelph this Saturday Novemeber 10th to end their weekend series against the Gryphons.
The Vees had lost their previous game to the Brock Badgers in a very close shootout loss and were hoping to end the weekend with a split win and loss.
The Gryphons had other ideas though as they had given the Vees an offensive barrage that they were unable to hold off.
A rather experienced and skilled Guelph offence was able to score a total of 9 goals against the Vees goalies
Shanna Dolighan
and
Karen Collins
as they split the game. Some notable mentions of the Gryphons are Sydney Davison, Miranda Lantz and Lauren Ianni as they scored two goals each.
On the Voyageurs side
Carley Olivier
was not going to let the Gryphons hold all of the offensive reins as she was able to pot the one and only Laurentian goal just one minute and thirty seconds into the third.
The women play their next six games at home starting
November 17th
in hopes to improve their record from the current four wins and five losses.