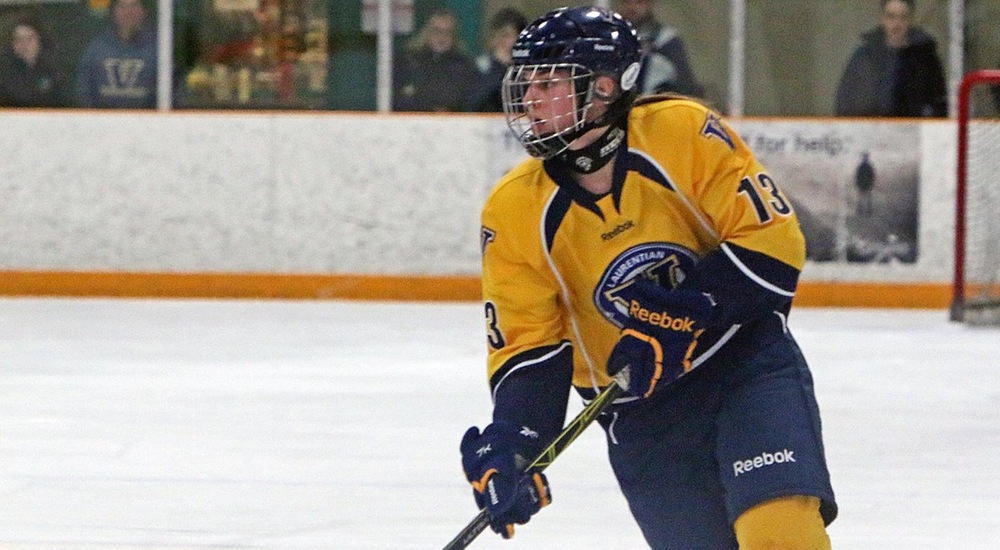 The Laurentian Women's hockey team played their final game of the weekend against the UOIT Ridgebacks this Sunday November 18th.
The Voyageurs came out hot in an action packed first period as the Vees had landed 11 shots in just the first period on the UOIT goalie Céline Tessier.
But the Ridgebacks would be the first team to light the goal lamp.
Shanna Dolighan
would the first goalie to break in this afternoon matchup as Mariah Wilson would score five minutes in.
In opposite fashion the Vees opened the scoring just one minute into the second period as
Megan Arnott
would give the Voyageurs a one goal lead with the help of Annie Sherdian and
Abbey Caldwell
.
The Ridgebacks would have an offensive out break as they clearly were not going to lose this game. The Ridgebacks would score six unanswered goals, with two of them being empty net goals, against the Vees.
The Voyageurs would consequently lose this matchup as the Ridgebacks would be too much to handle for the Voyageurs.
The Voyageurs will be at home for their second weekend in a row and will face York and Nipissing November 24th and 25th and will need two wins to remain in a competitive playoff spot.
Sam Brooks