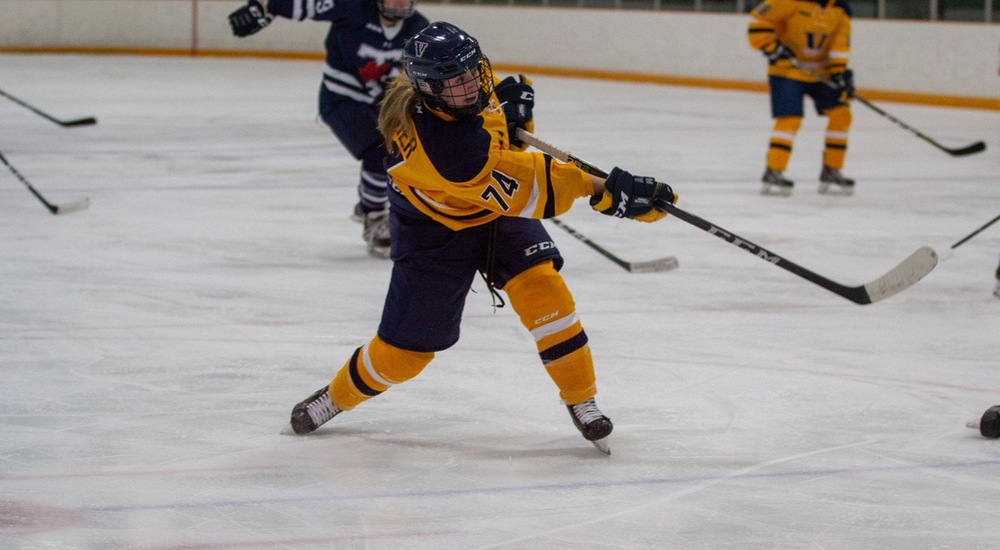 The Laurentian women's hockey team took part in an action packed weekend filled with two games by two tough opponents both located in downtown Toronto.
The weekend started off on Friday January 18th with a game against the Ryerson Rams, the Rams are hot this season as they are on a 15-10 record but a previous three game loss streak before playing the Voyageurs
Ryerson's first period offence was effective but they were only able to beat
Shanna Dolighan
once in the first period. Brooklyn Gemmill beat the Voyageurs nearing the end of the first as she scored on the power play with just three minutes left in the frame.
The second period was another offence heavy attack for the Rams as they would put up another two goals unanswered against the Voyaguers. Cassie Rich and Kryshanda Green would be given a point each and the Rams a 3-0 lead.
The Voyageurs finally found a set of offensive legs come the third frame as both
Morgan McCann
and and
Michele Weaver-Vitale
would beat Natalie Thompson. Michele would score her first goal in her first year as a Voyageur and McCann would score her seventeenth in her four year stint as a Vee.
Unfortunately the Rams Kryshanda Green would add another goal on the power play early in the third and Erika Crouse would score just halfway through the third.
This match would end in a 5-2 score in the Rams favour and would break the Rams' loss streak.
The Vees will play the Toronto Varisty Blues January 19th at 3:00 PM and hope to break even this weekend in Toronto.
Sam Brooks